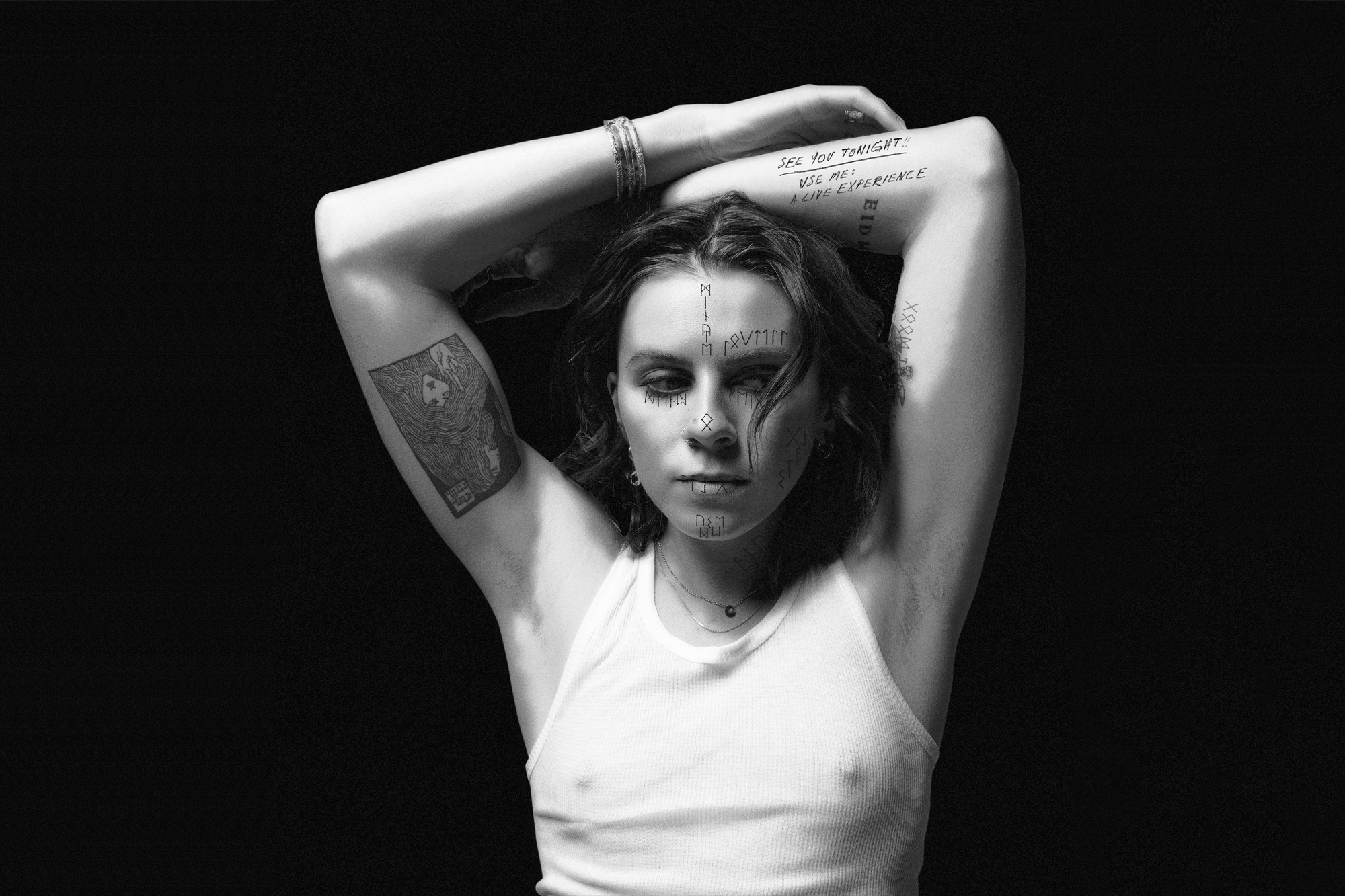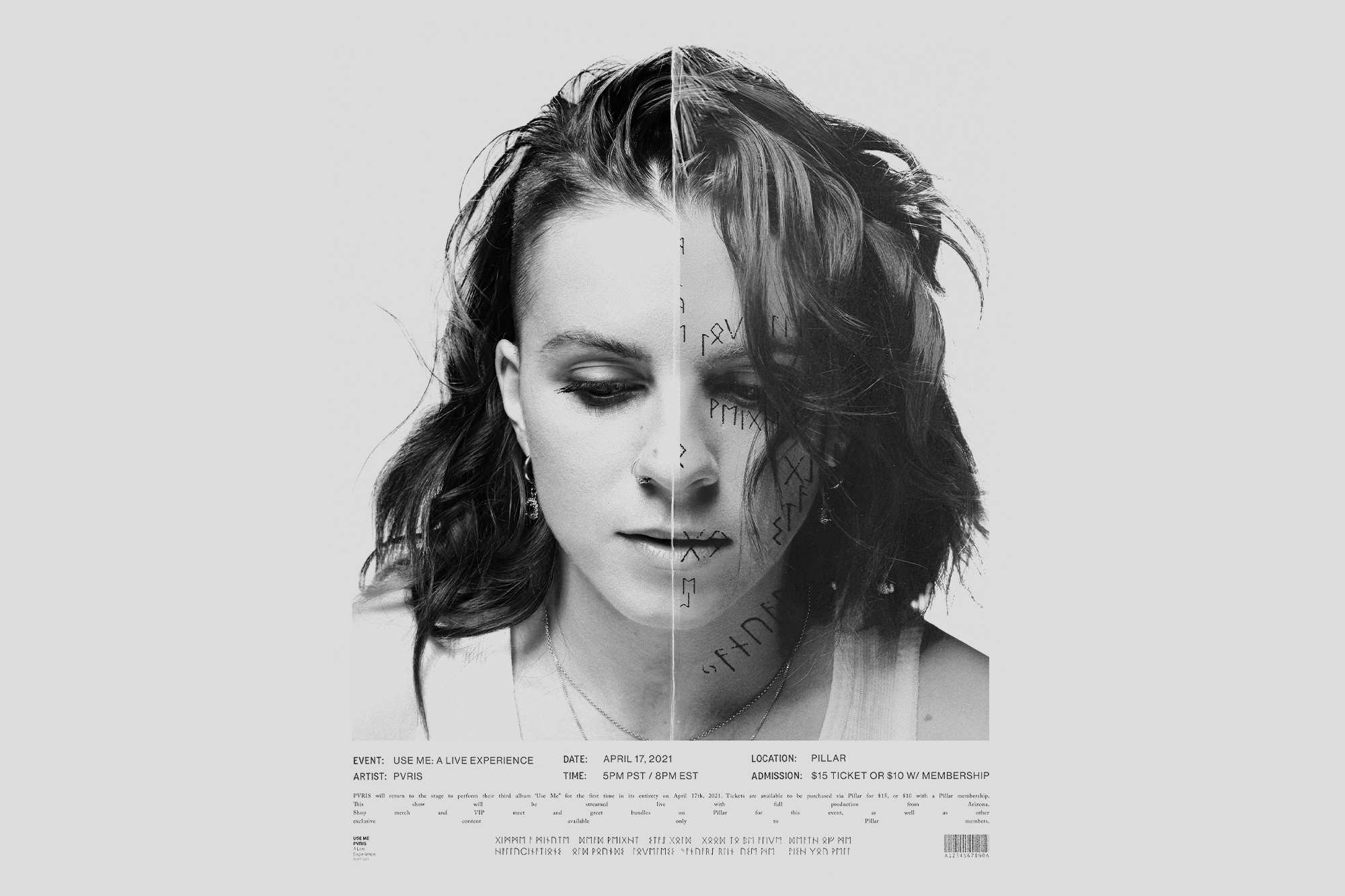 Use Me: A Live Experience
Commissioned Design for PVRIS
Merchandise, Video, Spotify, Web, Social Media
April 2021

PVRIS culminated thier trio of live-streamed concert events with a performance of thier most recent LP, 'Use Me' in April 2021. Creating the visual identity for this project spanned two months, with over 130 merchandise designs conceptualized. A runic-based teaser begun the campaign, appearing on social media in coordination with 12 Spotify canvases that secretly revealed the show's date. The eight-piece merchandise collection spans new items such as umbrellas, bandanas, and shorts. The campaign was fueled by a rollout of photography-based social media content that saw the band's highest engagement on Instagram to date. Several artistic trailers and videos were created and shared throughout, leading up to a 25-minute pre-show visual experience.